Common Hair Problems and How To Solve Them
DISCLAIMER
This blog has not been approved by your local health department and is not intended to provide diagnosis, treatment, or medical advice. Read More

This blog has not been approved by your local health department and is not intended to provide diagnosis, treatment, or medical advice. The content provided on this blog is for informational purposes only. Please consult with a physician or other healthcare professional regarding any medical or health-related diagnosis or treatment options. Information on this blog should not be considered as a substitute for advice from a healthcare professional. The claims made about specific products throughout this blog are not approved to diagnose, treat, cure, or prevent disease.
In this article: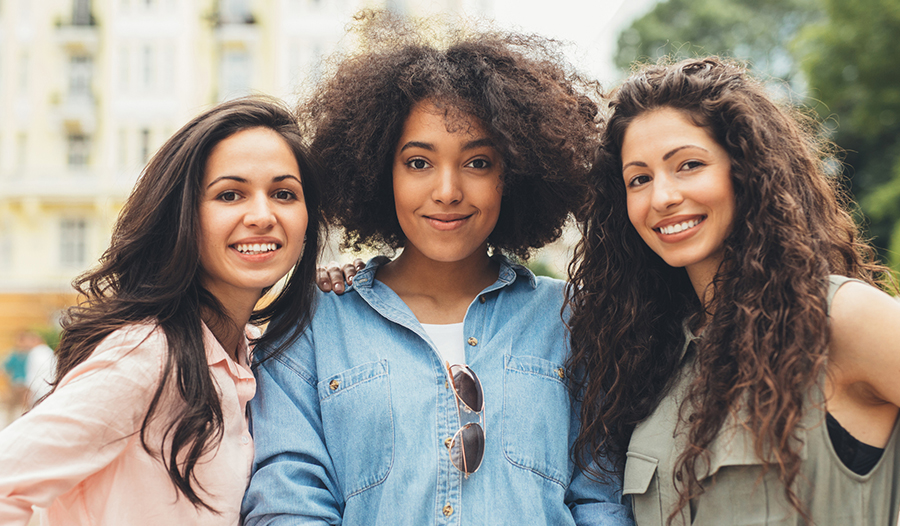 Whether it's dandruff, hair loss, oily hair, split ends, damaged hair, brittle hair, dull hair, or hair that lacks volume, we all encounter hair issues from time to time—or even all the time! I am going to break these common hair problems down and offer my recommendations for products to resolve or improve them.
‌‌‌‌Dandruff Solutions
Dandruff has many different causes, such as an irritated, oily scalp, not shampooing enough, a common yeastlike fungus called malassezia, dry skin, and other skin conditions like psoriasis. To deal with dandruff, you have to use products that are both cleansing and calming.
There are two oils that can work wonders on dandruff. Amla oil has naturally occurring antioxidants which reduce dandruff and act as an emollient when applied to a dry, flaky scalp. Castor oil attracts dirt and oil, lifting them from the scalp and fighting bacteria. It also increases the absorption of other products and ingredients. When searching for a dandruff shampoo or conditioner, look for these two oils in the ingredients.
Other beneficial ingredients you want to look for in anti-dandruff products are apple cider vinegar, rosemary, tea tree, aloe vera gel, and eucalyptus oil.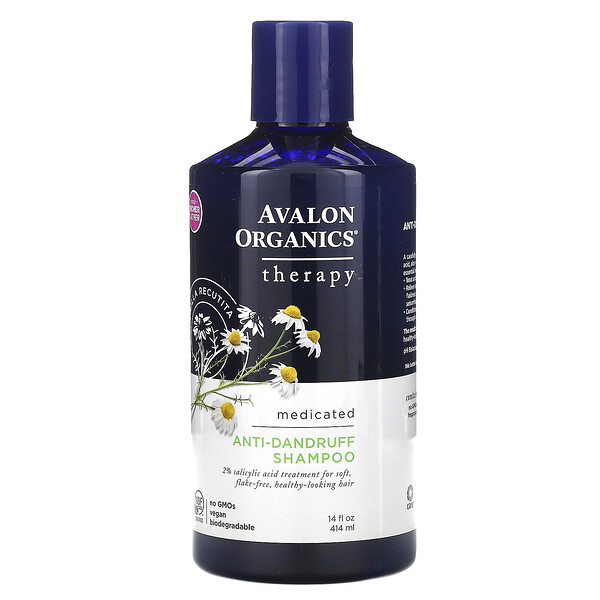 Avalon Organics Anti-Dandruff Shampoo contains many of these, along with soothing lavender and geranium.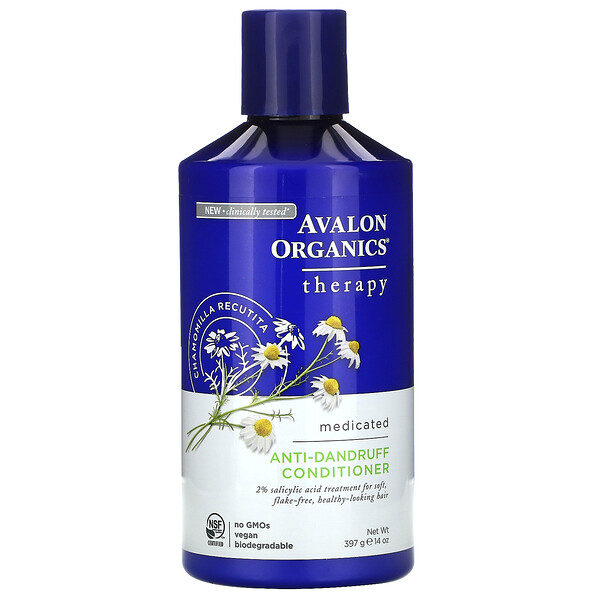 Pair it with Avalon Organics Anti-Dandruff Conditioner and you are one step closer to a healthier scalp.
You can also apply castor oil or amla oil directly to your scalp as a treatment, and leave it on for 20 minutes. Just make sure you are only applying them to the scalp and not the hair shaft, as they can be hard to remove from hair. This is especially true for castor oil.
‌‌‌‌Hair Loss Solutions
If you have ever experienced hair loss you know how scary it is. Hair loss can be due to many causes, like heredity, hormonal changes, medical conditions, medications, stress, and hairstyles. Many of my postpartum clients complain about breakage or loss of hair in the front of their head, mostly above the temples. This is due to a combo of hormones and the fact that new mothers tend to pull their hair back into a ponytail, which over time can contribute to breakage. (That said, I am never giving up the pony!) Hair loss is often temporary, and a little bit of nourishment can help to maintain your hair's health while it grows back.
Stressful events or chronic stress can also cause hair loss. Stress depletes the body of vitamin D, which stimulates hair growth. To start addressing hair loss, take vitamin D. Then, look for hair products with beneficial ingredients like hibiscus, rosemary, amla oil, peppermint oil, and castor oil. You want your shampoo and conditioner to increase thickness by adding strength, which will create volume, and also to add shine as a bonus.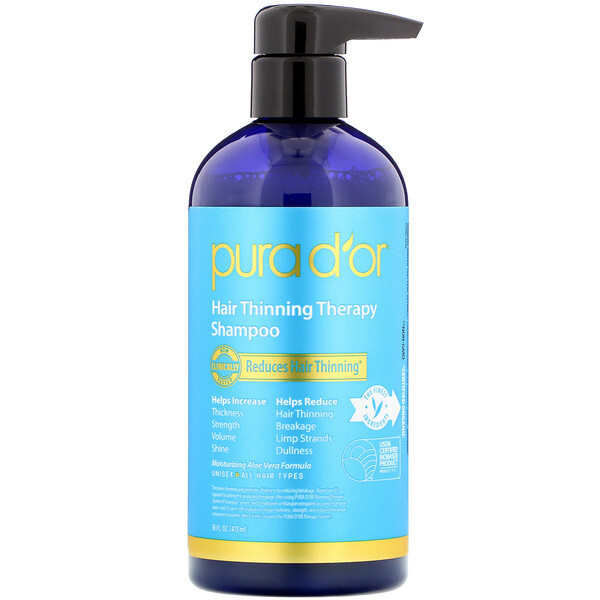 Pura D'or Hair Thinning Therapy Shampoo is full of good-for-your-hair ingredients.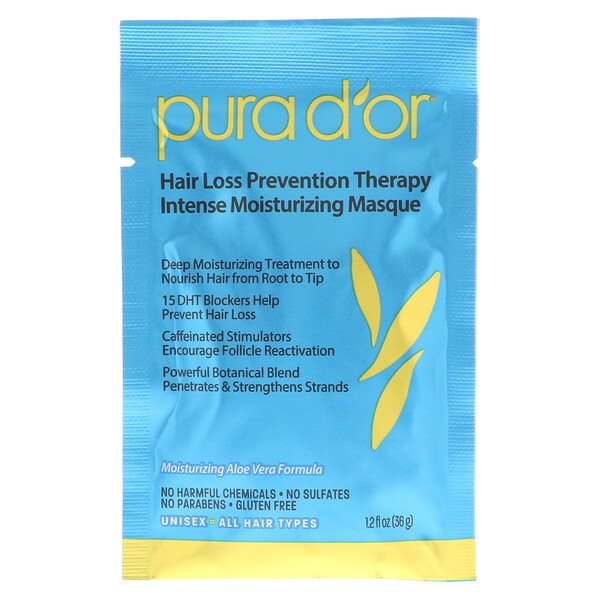 After shampooing use the Pura D'Or Hair Loss Prevention Therapy Intense Moisturizing Masque on towel-dried hair. Cover it with a shower cap and leave it on for at least five minutes, then rinse. This treatment also contains caffeine and cayenne, which stimulates the scalp.
For a DIY hair loss support treatment, try mixing peppermint oil with a carrier oil such as castor oil (peppermint oil is very concentrated, and can be irritating on its own). Leave it on for 5-10 minutes and then shampoo and condition like you normally would.
‌‌‌‌Oily Hair Solutions
If you find your hair to be oily, start paying attention to how many times you run your fingers through your hair, dragging the oil from your scalp down your strands. When you have straight hair the oil travels a lot faster then with curlier hair which coils.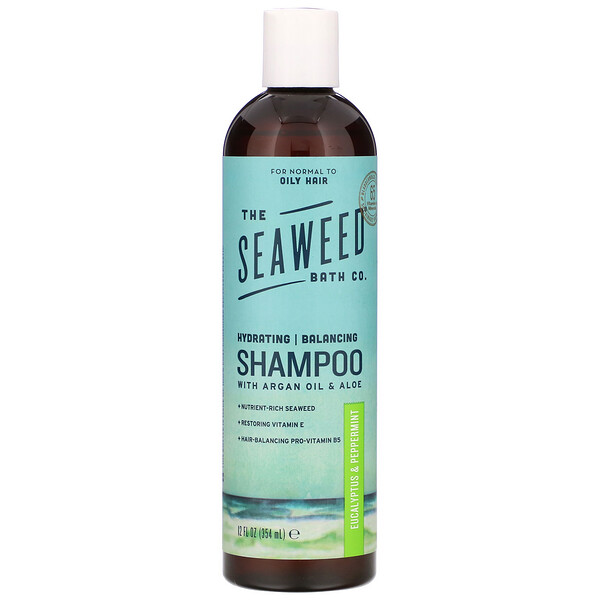 A great shampoo that cleanses the hair and also balances oils is The Seaweed Bath Co. Hydrating Balancing Shampoo. It contains argan oil, which hydrates, aloe to soften, and seaweed to detoxify.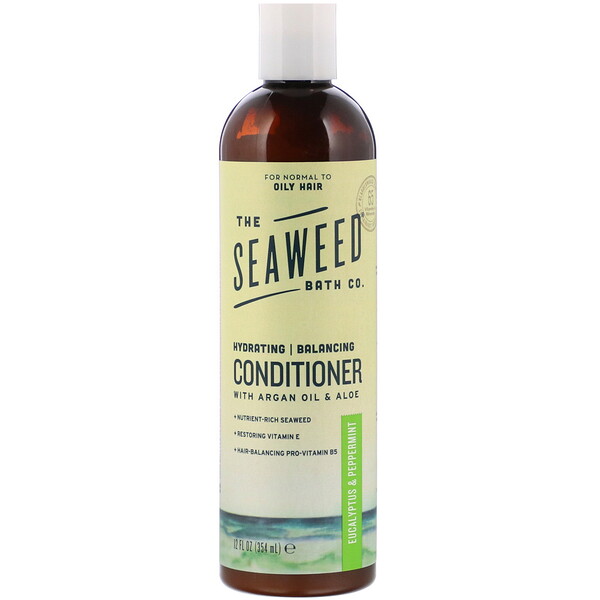 I would pair this with The Seaweed Bath Co. Hydrating Balancing Conditioner.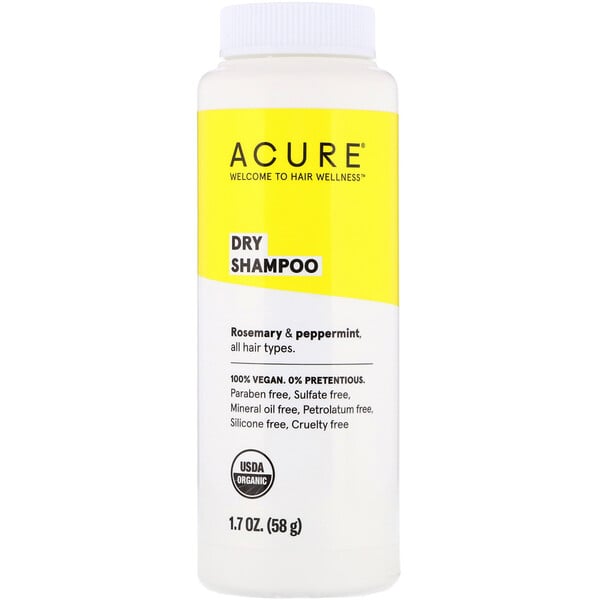 Dry shampoo is your best friend when trying to stretch out the days between washing oily hair. Apply a product like Acure Rosemary & Peppermint Dry Shampoo to your roots, let it sit for a few minutes to soak up the oil, massage it in and brush it out.
‌‌‌‌Solutions for Split Ends
When it comes to split ends, it's important to talk about prevention. If you blow dry your hair, always use the detachable nozzle your blow dryer comes with. It does two things: it prevents you from putting the blowdryer's hot metal plate in the front directly on the hair and it gives you a more controlled blow-dry, which creates smoothness. I always say to my clients, "If you wouldn't put your tongue on it, do not put your hair on it." Hair is delicate!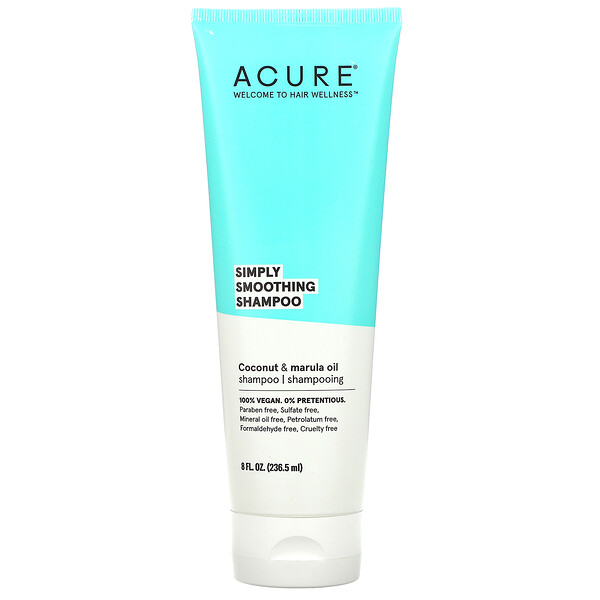 Marula oil is great for preventing split ends as well as treating them. Coconut oil and aloe vera gel are also good for treating split ends. Acure Simply Smoothing Shampoo and Acure Simply Smoothing Conditioner contains all of them.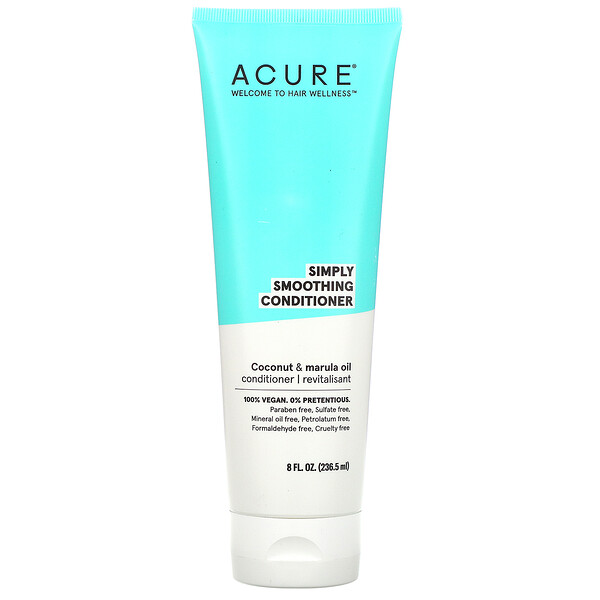 As a styling product, the Garnier Fructis Moroccan Sleek Oil Treatment is great for smoothing split ends and adding shine.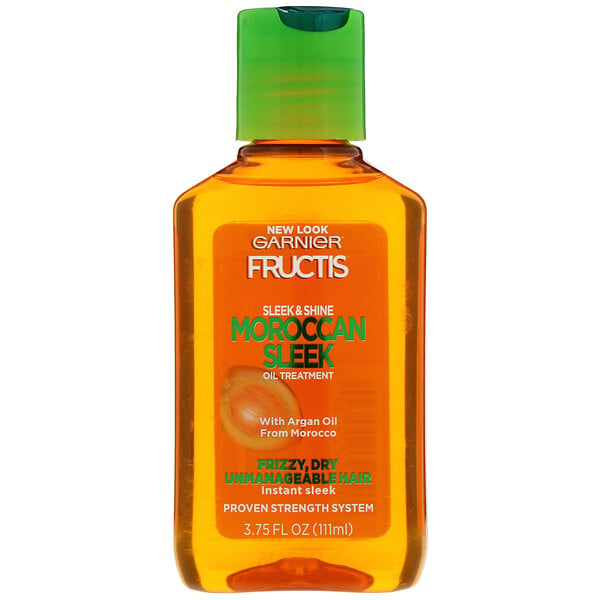 ‌‌‌‌Damaged or Brittle Hair Solutions
Do you have damaged or brittle hair? Put down all heating tools, forget about the keratin treatments for a while, and just avoid chemical processes altogether.
I had a client who came to me for color recently, and she was planning to return for a keratin treatment the following week. I recommended she give her hair the courtesy of regaining strength between services. I could have just taken her money, sure, but I care more about the health of a person's hair than making an extra buck.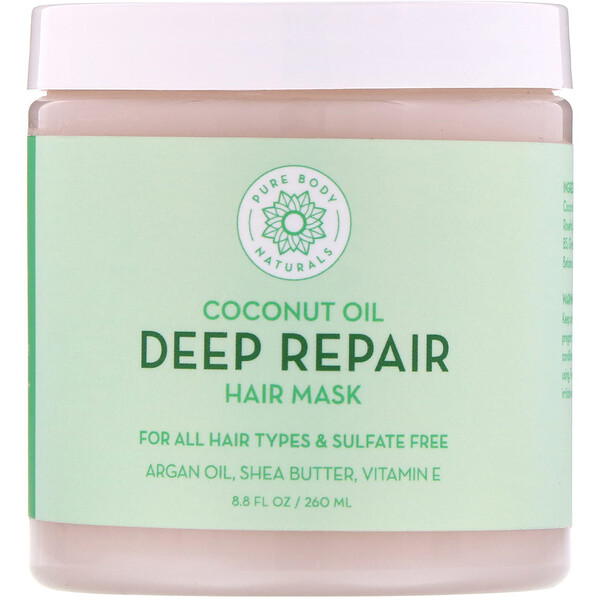 For damaged and brittle hair (or strengthening hair between chemical processes), you want to look for products containing coconut oil and/or ucuuba butter, because they are considered high-penetrating oils. Pure Body Naturals Coconut Oil Deep Repair Hair Mask is a great choice, and it also contains nourishing argan oil and shea butter. Shea butter helps to lock in moisture without weighing the hair down or causing it to look greasy, while argan oil helps to increase the hair's elasticity.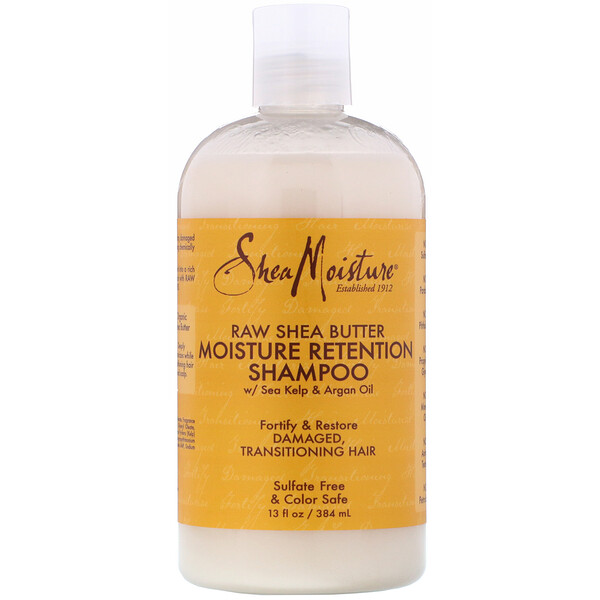 For a daily shampoo and conditioner try SheaMoisture Moisture Retention Shampoo and SheaMoisture Moisture Retention Conditioner. They contain sea kelp, which smooths the cuticle, and carrot oil and shea butter to help the hair retain moisture.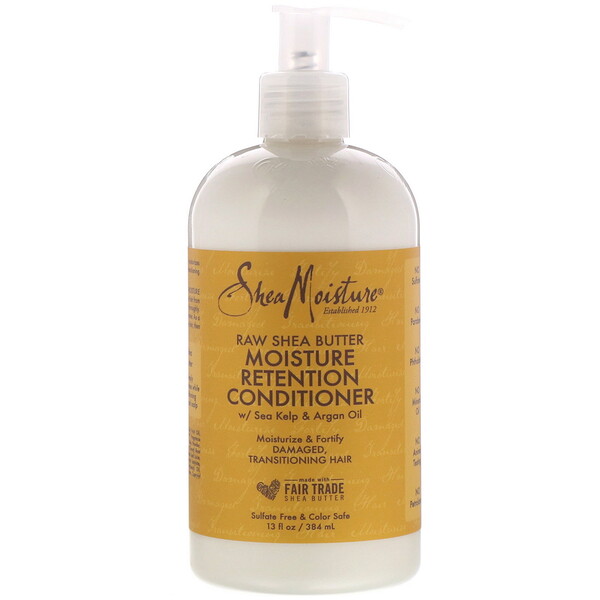 ‌‌‌‌Dull, Flat Hair Solutions
Finally we arrive at dull hair that lacks body. Insert big sigh—this is my #1 hair issue.
First make sure you are shampooing your hair daily and rinsing the shampoo from your hair sufficiently. Only apply conditioner to your mid-lengths and ends, otherwise your roots will appear dull and flat. Do not overload styling products on your hair. And finally, stay away from products that contain silicone in the first four ingredients. Ingredients to look for instead are amla oil, rosehip oil, eucalyptus, and apple cider vinegar. Apple cider vinegar helps to maintain a healthy scalp as well as improves your hair's luster and pH balance.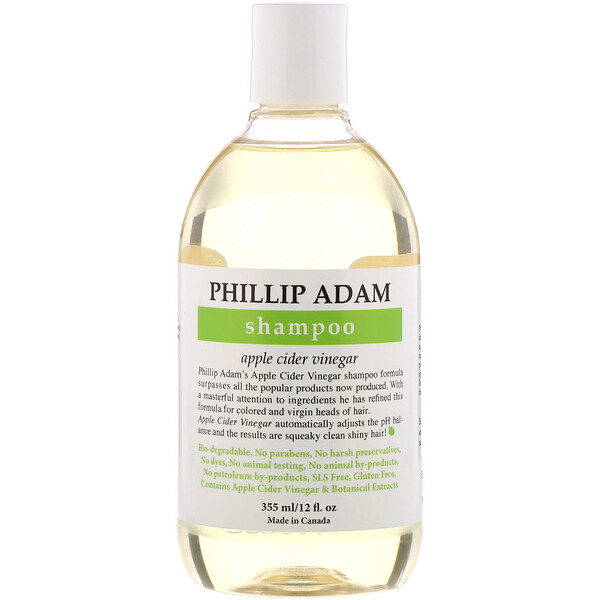 Phillip Adam's Apple Cider Vinegar Shampoo and conditioner is great for dull, flat hair.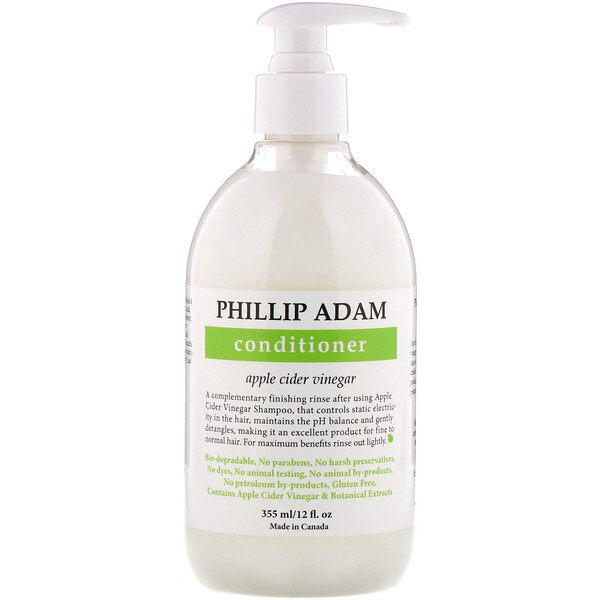 Doing a pre-shampoo conditioning treatment once a week is a good idea. What is this?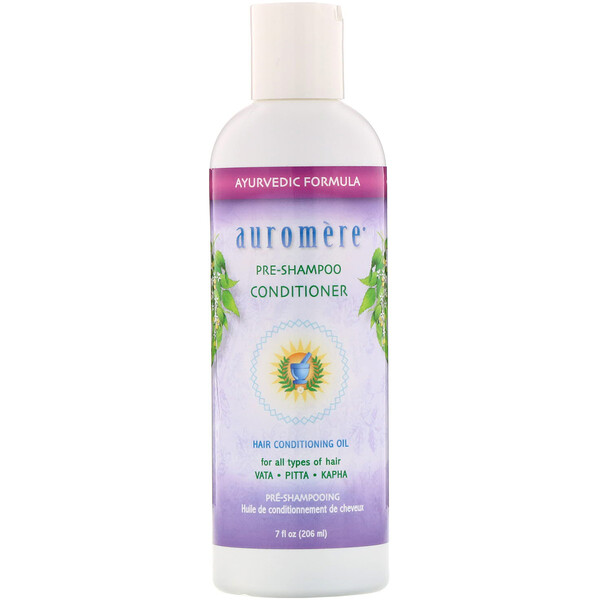 Basically, before you shampoo you massage a product like Auromere Pre-Shampoo Conditioner into your scalp and hair, then shampoo it out and rinse thoroughly. It will help to counteract the drying effects of daily shampooing. You can skip the conditioner on the days you use it.
There you have it! May your hair be shiny, full, and healthy!