Caring for Your Hair with Natural Oils
DISCLAIMER
This blog has not been approved by your local health department and is not intended to provide diagnosis, treatment, or medical advice. Read More

This blog has not been approved by your local health department and is not intended to provide diagnosis, treatment, or medical advice. The content provided on this blog is for informational purposes only. Please consult with a physician or other healthcare professional regarding any medical or health-related diagnosis or treatment options. Information on this blog should not be considered as a substitute for advice from a healthcare professional. The claims made about specific products throughout this blog are not approved to diagnose, treat, cure, or prevent disease.
In this article: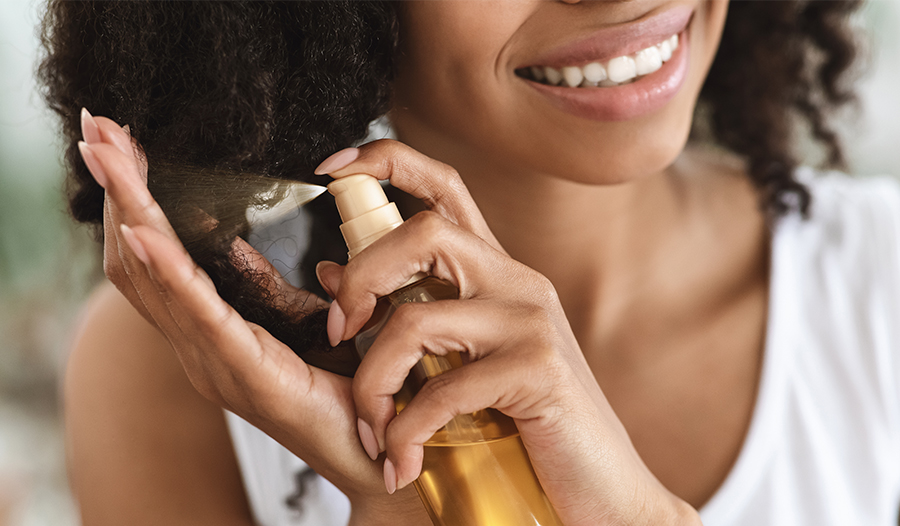 Whether you're a hair styling junkie who can't live without a heat styling tool (or seven) or a haircare purist who wouldn't dare let a chemical near her mane, chances are there are some environmental or decision-based factors in your life leaving your hair looking less than its best. Luckily, my experiments with using natural oils to soothe, heal, and protect my curly hair have left me with tons of know-how to pass along to anyone looking to seriously upgrade their haircare routine.
Read on for some common means of damaging hair that can be prevented with the right natural oil products.
‌‌‌‌How to Prevent (or Fix!) Sun Damage
The easiest way to avoid summer-damaged hair is to incorporate products that will prevent it! This is easily achieved by using a hair product that includes ultraviolet—or UV—protection. You have likely heard that you should avoid UV rays on your skin, and the same holds true in terms of your hair. Have you ever noticed that your hair becomes lighter in the summer? This is no coincidence—and can not only result in damage, but also hair loss!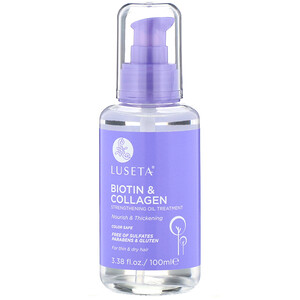 To prevent damage from UV rays, using a hair product that protects can be incredibly helpful in terms of retaining your hair. Natural oils, such as argan oil, are packed with vitamin E that can help protect against these harmful rays. An easy way to incorporate it into your hair care routine is using a serum, such as Luseta Beauty Biotin & Collagen Strengthening Oil Treatment.
Not only does it protect against UV rays, but it can also help your hair appear less frizzy while also strengthening and moisturizing. Applying this super hair serum into your hair care is easily done as it can be used on damp or dry hair by smoothing it onto the hair and making it shine.
During the summer, you'll want to ensure chlorine from pool swimming and even salt and minerals from fresh water are removed from your hair cuticle. Leaving these on the hair shaft can leave the hair in a rough state, causing long-term damage and possibly even lead to hair loss. Your first thought may be to grab your shampoo to get rid of these impurities, but unfortunately, many shampoos can be quite harsh and cause even further damage.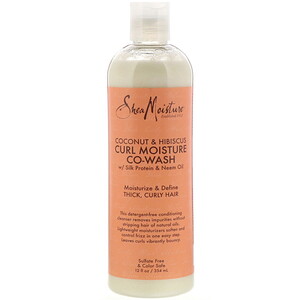 Instead of shampoo, one of my favorite ways to cleanse my hair is to use a co-wash packed with natural oils. Co-wash products are both cleansing and softening. One of my favorites, SheaMoisture Curl Moisture Co-Wash in Coconut & Hibiscus, not only smells amazing but is packed with natural oils such as coconut, olive, and jojoba oil.
This co-wash leaves my hair looking and feeling great and is super-easy to use as well. Just massage in the co-wash for three to five minutes, working from the roots to the ends, followed by rinsing with warm water. If it feels like your hair needs to be cleaned more, go ahead and repeat. In all, co-washing is a great method to clean and nourish your hair while avoiding summer damage (such as from pool chemicals).
‌‌‌‌‌‌‌Repairing Heat Damage
Heat damage can happen year-round! Whether it's summer or winter, you will likely need to blow dry your hair quickly at some point. No matter the temperature outside, I personally use heat on my hair at least every few days so I can achieve a certain look or style. And for those who prefer to keep their strands straight, using a flat iron on repeat is not uncommon. However the damage can be catastrophic. Not only can your hair become limpless and lifeless, it may downright fall off.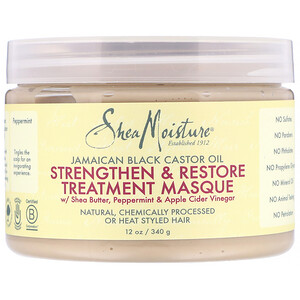 When dealing with heat-damaged hair, you have to take both preventative and reparative steps, and natural oil-filled products are able to deliver in a variety of ways. Hair masques have always worked for me in terms of being able to be incredibly revitalizing and protect against future damage as well. One of my go-to products on repeat is the SheaMoisture Jamaican Black Castor Oil Strengthen & Restore Treatment Masque.
If you never heard of the benefits of Jamaican black castor oil, you should certainly consider using it! This natural oil is loaded with proteins, minerals, and vitamin E to help promote healthy-looking hair, and I can personally say it really works! Not only does this masque fix my damaged hair, but it helps protect against heat I apply to it later. This is done via the organic shea butter, which helps to replenish moisture and soften while strengthening the hair.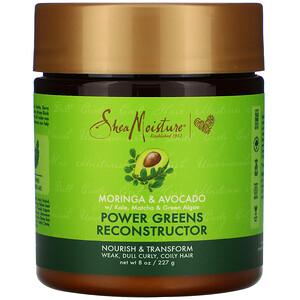 Another awesome product to help repair heat damage is SheaMoisture's Power Greens Reconstructor. This treatment boosts multiple natural oils such as moringa and avocado oil, and it's also filled with kale, matcha, and algae. To say the least, it's filled with amazing ingredients that will leave hair looking healthy and up to seven times shinier. Thankfully, it is easy to use: After shampooing, leave on your hair for 10 to 15 minutes and then rinse with water. And for a more powerful punch against frizz and breakage, cover your hair with a plastic hat and sit under medium heat, which will allow the natural oils and ingredients to penetrate the hair shaft.
‌‌‌‌Reversing Hair Color Damage
If you are anything like me, hair color is a no-brainer in terms of your hair care regimen. But while hair color can help you achieve a whole new look, if you don't properly care for your hair, it can be ruined due to the chemicals used to achieve different colors. Whether you are going light using bleach or going darker, hair color typically has some sort of a chemical effect, which can alter the integrity of your hair.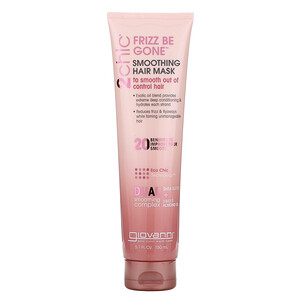 Fortunately, these damages can be mitigated by including quality products to care for your hair while also maintaining the vibrancy of your color. Giovanni 2chic Frizz Be Gone Smoothing Hair Mask provides 20 benefits to restore your hair while also protecting your color. This mask smells incredible, as it includes a smoothing combination of shea butter and sweet almond oil—both of which are so nourishing and moisturizing for your hair.
Shea butter is non-greasy, yet is filled with vitamin A and E, which add moisture and shine. Sweet almond oil can help improve your scalp while also preventing hair loss. By simply using this treatment for three to five minutes after shampooing, you can find your heat- or color-damaged hair revitalized and repaired.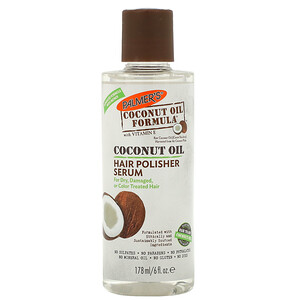 Sometimes hair damage simply happens, and you are left with finding a miracle product to help your hair look better from it. For those who are looking for a product that will tackle summer damage as well as heat and color damage, then you must snag Palmer's Coconut Oil Hair Polisher Serum. This hair serum is a triple threat by taming frizz while making hair look shiny and feel smooth. It includes a widely used natural oil, coconut, as well as monoi and marula oil.
Coconut is a favorite for the hair not only because of smelling like you are on vacation, but also because it is packed with fatty acids that will replenish your damaged hair to make it appear and feel stronger. Monoi oil has been proven to hydrate and soften while mending split ends, and marula oil tames frizz and adds brilliance. Overall, this serum means serious business when it comes to combating hair damage.
For those recovering from summer damage due to spending time outside, or for even those recovering from heat or color damage, I hope this information is helpful. The great news is that you don't have to figure it yourself, and you can use the power of simple yet strong natural oils to bring your hair back to life.