How to Maintain a Self-Care Routine as A New Mom
DISCLAIMER
This blog has not been approved by your local health department and is not intended to provide diagnosis, treatment, or medical advice. Read More

This blog has not been approved by your local health department and is not intended to provide diagnosis, treatment, or medical advice. The content provided on this blog is for informational purposes only. Please consult with a physician or other healthcare professional regarding any medical or health-related diagnosis or treatment options. Information on this blog should not be considered as a substitute for advice from a healthcare professional. The claims made about specific products throughout this blog are not approved to diagnose, treat, cure, or prevent disease.
In this article: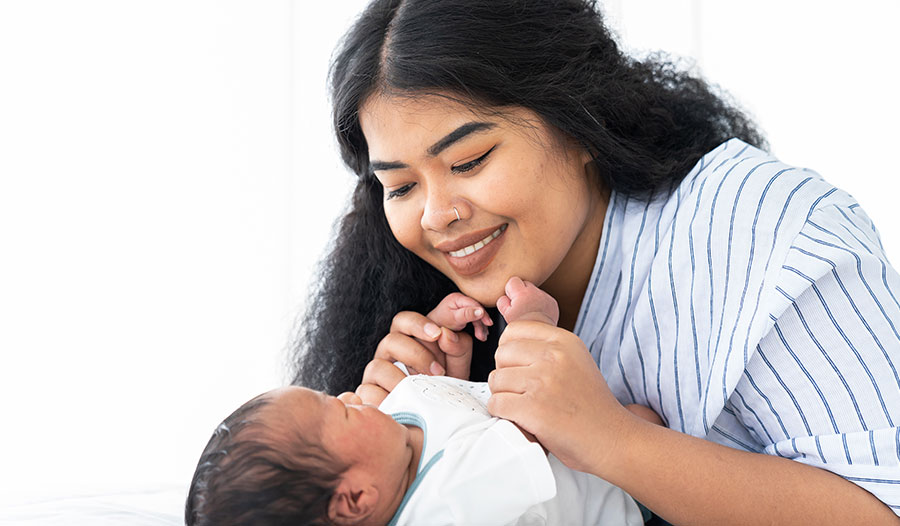 Let me start with some honesty—the reality is that no one can fully prepare you for becoming a mom. It is the most life-changing, wonderful, difficult, challenging, beautiful, and surreal experience. But as much as I read (and read, and researched, and read, and researched) before I gave birth to my son, I could not have imagined what it would be like. One of the things I do know now is that self-care for a new mother is super important and is not something I will neglect anymore. In today's post, we're going to talk about how life changes after a baby, postpartum recovery, my postpartum self-care routine, and body care and acceptance.
How Life Changes After a Baby
When I imagined having my baby, I knew it was going to be amazing but tough. Sleepless nights, crying, feeding issues, and more; I had read all about it and knew I would be exhausted. And that all turned out to be true! But I don't think I was prepared for the mental challenges, my identity struggles, and the lack of confidence I experienced in the beginning, all of which are common experiences for many new mothers. I also wasn't prepared for the immense and indescribable love I would feel for this little boy and the anxiety that filled every minute of the day making sure he was safe and okay. It's true when people say there isn't love like it, and my baby filled my life with so much purpose that everything else faded into the background. And for a little while, that included my mental well-being and self-care.
I went from being an independent, working woman with a busy and fulfilling life to a caregiver with no focus other than my baby. This drastic life change plus sleep deprivation, fluctuating hormones, and a major lack of confidence as a first-time mom, really knocked me out. I also struggled with breastfeeding and felt immense pressure to continue despite it taking a toll on my mental health. I felt so clueless and in over my head. I stopped sleeping well because of anxiety, which I later found out is very common in new moms. In my case, this triggered mild postpartum depression. My son is now 6 months old, and although there are still struggles, I feel like I have at least figured out a key piece of how to work on the mental difficulties—taking time for myself.
Taking time for myself can be putting makeup on, doing my nightly unwinding routine, or being back at work. Taking time for myself is not selfish, as new moms are often made to feel, and doing these things has helped me become a better and more present mother. Whatever it looks like for you, self-care is crucial for a mom.
Self-Care After Postpartum Recovery
Postpartum recovery could be a whole blog series, but to be concise—you have to be kind and gentle to yourself. Even if it's a regular vaginal birth as mine was, your body goes through major trauma, and it's important to be mindful of that. Eating well helped me feel better while I was recovering. I continued to take my prenatal vitamins, as my doctor recommended, and tried to eat a reasonably healthful diet.
It's a good idea to batch cook before having your baby so that you have portions and meals in the freezer. Those are a lifesaver! I was fortunate that I had 12 weeks of maternity leave, and spending time bonding with my baby through cuddles was also a big part of my recovery. There's no feeling like cuddling your precious baby! Your hormones dip massively after birth, and many new mothers, me included, often cry a LOT in the first couple of weeks. It's good to surround yourself with loved ones who can offer a hug and support when you're feeling so vulnerable.
While I found the physical recovery reasonably simple, the first couple of months of motherhood shook me mentally, and I struggled. I finally realized that I had lost myself a little bit, and after speaking with a therapist, she validated my silent thoughts that I needed to take back some time each day to look after myself. Speaking to a therapist who specializes in postpartum recovery was a great outlet, in my experience, and allowed me to talk freely with someone who understood. In fact, talking to anyone—a partner, parent, sibling, or trusted friend—can be a major help in postpartum recovery. They say it takes a village to raise a child, and sometimes what that looks like is lending an ear and helping a new mom see that her own well-being is just as important as her little one's.
My Beauty Routine = Self Care
For me, maintaining some form of beauty routine has played a significant role in my postpartum recovery. I don't mean the elaborate skincare I did before or the "just-for-fun" makeup Instagram Reels I would spend an hour or so creating. I do not have the time for all of that anymore. Instead, it has been adapting and making space for an enjoyable routine that fits with my new role as a working mom. It may sound trivial, but as someone with a passion for all things beauty and a strong sense of self, getting a few minutes back has been a game changer in feeling more confident in myself again.
Maintaining A Skincare As A New Mom
I may have drastically reduced my skincare routine, but I still enjoy doing it, and I can see the benefits to my skin.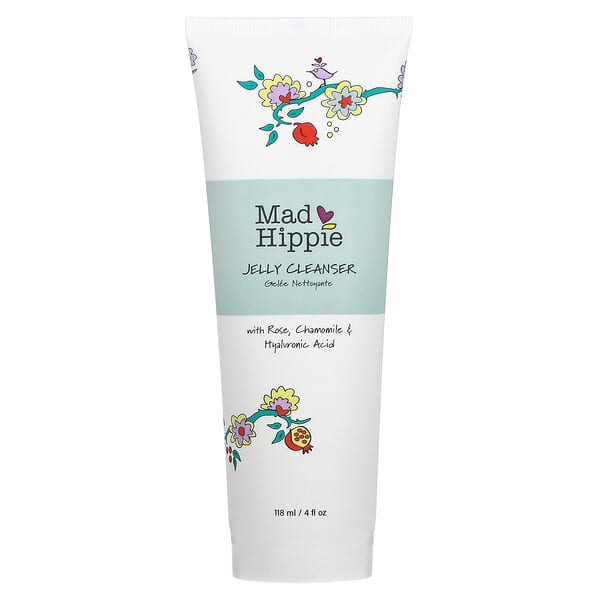 My morning routine is short and sweet, as this is my busiest time of day. I'm sure you moms can relate! First, I wash my face with a gentle cleanser, such as the new Jelly Cleanser from Mad Hippie.
Then, I splash on a hydrating toner and gentle daily moisturizer, followed by an SPF. I try to go out for a walk as often as possible, so SPF is non-negotiable.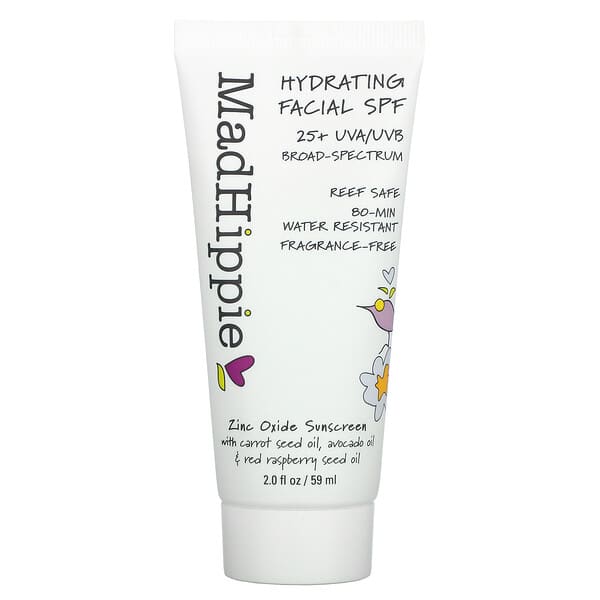 During pregnancy, I started experimenting with more physical sunscreens—which use physical blockers such as zinc oxide to protect my skin—as opposed to chemical filters. I don't think physical is necessarily better than chemical, but I've been enjoying testing different options. Mad Hippie has a lovely physical sunscreen formulation with their Hydrating Facial SPF. It's creamy, comfortable to wear, and leaves my skin feeling moisturized. It is only SPF 25+, so I mainly use it on days when I won't be in direct sun for any length of time.
My evening routine consists of cleansing my face in the shower; hydrating with a toner or essence; a treatment such as an exfoliating acid treatment; and finally, a heavier moisturizer. I have more time to enjoy this routine, and I try to focus on that rather than simply a functional regimen.
The Best and Easy Makeup For A New Mom
I don't wear as much makeup as before, but when I leave the house, I make sure to set aside some time to apply makeup that makes me feel like me. Putting myself together has personally helped me feel mentally more together. This is often just a swipe of concealer, a pat of blush, and a lick of mascara.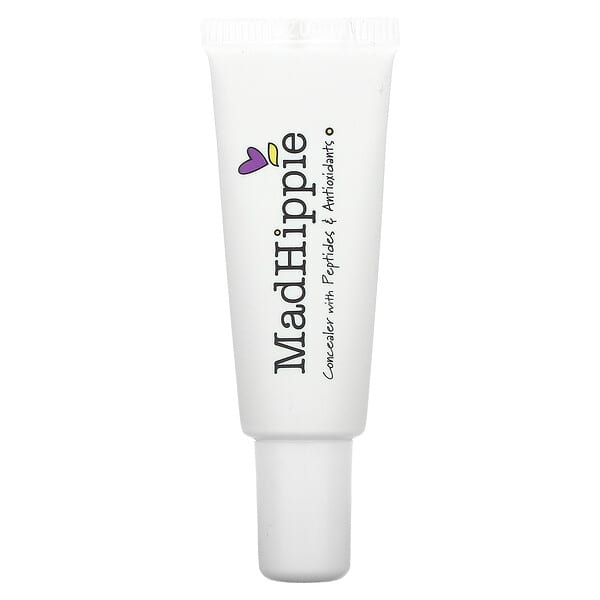 One brand that I have frequently been reaching for is Mad Hippie—particularly the Ultra Creamy Soft Matte Concealer and Cheek & Lip Tint. Mad Hippie is a brand that describes itself as "helping inspire people to make healthier choices" and "raising awareness and support for social causes and the environment." The concealer helps naturally disguise my impressively dark shadows without being heavy and settling into fine lines. I set it with a light brush of powder, and it lasts well.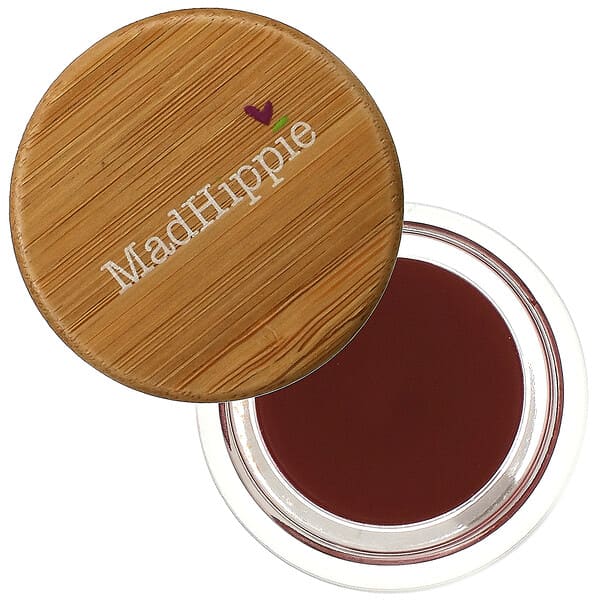 The cheek and lip tint, in my favorite shade Fig, has a gorgeous pigment that can be applied sheerly with a damp beauty blender or built up into a beautiful flush of color with finger application. The fact that I can also use it on my lips makes it a great grab 'n' go piece of makeup for a busy mom!
Accepting My New Body As A New Mom
For many new moms, part of postpartum recovery is accepting their bodies. Our bodies did something huge and incredible, and naturally, they often show signs of this during the postpartum period. In my case, that was stretch marks across my butt, a very soft belly, and of course, some excess pounds. I have been so amazed at what my body did that I haven't struggled too much with accepting my body postpartum. I've also made sure to take care of this amazing body, which helps my feeling of self-care and is part of my nightly unwinding routine.
Every single night after my baby goes to bed, I take a hot shower and then lather myself in lotion. When my son was a newborn, my husband made sure I got this time no matter what, and now that my baby sleeps for longer stretches and in his room, it is a great time to take a few minutes to myself. This has become a sacred time of day for me to destress and unwind.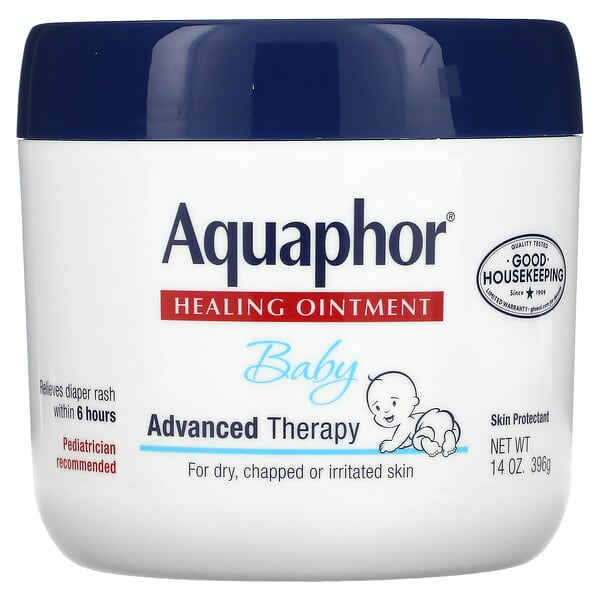 At first, I made sure to use non-scented body lotions, as newborns can be highly sensitive to smells. I actually shared my son's Aquaphor Baby Healing Ointment, which was a great option early on both for his skin and mine. It is a thick petrolatum moisturizer that helps seal in moisture, protect the skin, and relieve dry, itchy patches. We have also shared Cerave skincare products. Due to their gentle nature, Aquaphor and Cerave products have been ideal for my baby's eczema-prone skin.
Now that he's a few months older, I'm back to loving my scented skincare for myself for a more luxurious and sensory evening body routine. Two current favorites are from Mild by Nature, an affordable, cruelty-free brand. The lotion scents I adore are Lavender Lemongrass and Coconut Bergamot, which come in both travel size and regular size. Both lotions nourish my skin and leave me feeling relaxed and pampered as I get into bed. The Lavender Lemongrass scent is particularly dreamy for a calming evening routine.
Self-Care Tips For New Moms
Maintaining a self-care or beauty routine as a new mom can be difficult, but it is possible. Selecting a time of the day when you can get a couple of minutes to yourself, paring down your regime, and making sure you can have a little mental clarity are all ways to take care of yourself. Or maybe your self-care looks different. Whatever your self-care is, make sure to take that time for yourself!
"Mom guilt" is real, and admitting that you need help in any way can feel like you're a "bad mother. But the reality is that you HAVE to take care of yourself, and doing so will help you be your best, most peaceful self for your baby.